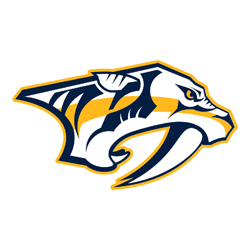 Guest Service Team Members
Nashville, TN
Guest Service Team Members Needed!

At Bridgestone Arena, our ONE GOAL is to be the number one sports and entertainment venue in the United States with the centerpiece being a Stanley Cup Playoff Champion Nashville Predators team. We will do this by providing Gold Standard Service to our guests through creating memorable experiences. To achieve this, we believe we must treat our Team Members the way we treat our guests. We will focus on teamwork, enthusiasm, respect, empowerment, safety and community.

Team Members will be an essential part of the event experience in premium areas during events and games and will help build memories to last a lifetime. They will exude the facility's Gold Standard of Service to provide a safe, clean, comfortable, professional environment for guests and staff alike while building lasting memories for all.

Hours are typically are typically 4:30p – 11:00p.

Major Responsibilities/Activities:
• Provide quality guest service and assistance to clients, guests and other Team Members.
• Inspect assigned work area prior to and during event, looking for safety hazards, facility issues, housekeeping needs and immediately report any found issues to Team Member, Supervisor.
• Welcome our guests with a smile and helpful attitude as they enter the building or assigned areas.
• Work ID checkpoints and access-only areas as assigned.
• Monitor assigned area for issues and identify opportunities to make lasting memories for our guests.
• Remain attentive to the needs and professionally responsive to the demeanor of all guests providing proactive assistance to all with the highest level of customer service.
• Identify, receive and quickly act upon requests or complaints from guests; refer serious problems to Team Member, Supervisor, Premium Manager on Duty or Public Safety Department, as appropriate.
• Detect unauthorized persons and violators of Arena (or other facility) policies and report and handle appropriately.
• Retain an extensive knowledge of Arena (or other facility as needed), seating sections, key venue personnel identity, policies and emergency activity procedures.
• Work cooperatively with all Team Members across the facility.
• Attend Gold Standard Service training, as requested.
• Perform other duties and responsibilities, as assigned.

Minimum Requirements:
• 18 years or older
• High School diploma or GED
• Must have or be able to obtain TN Private Protective Services Unarmed Security Guard license.
• Be a team player with the ability to handle multiple assignments in a fast-paced environment.
• Enjoy interacting with people and building new relationships.
• Demonstrated ability to work independently and to self-motivate.
• Demonstrated flexibility and creative problem-solving skills.
• Ability to work flexible hours, including nights, weekends and holidays, including availability to work all Nashville Predators home games.
• Prior customer service experience preferred.
• Ability to maintain a neat, clean and professional appearance.
• Excellent verbal communication skills with a friendly and professional manner.
• Strong time management and organizational skills.
• Ability to react appropriately in emergency and high stress situations.
• Ability to anticipate, identify and solve problems.
• As a condition of employment, qualified applicant will be subject to a background investigation, including a criminal history check, previous employment verification and character references.

Essential Physical Functions:
• Required to work long hours on event days.
• Ability to clearly communicate with guests and Team Members.
• Ability to sit or stand for extended periods of time.
• Ability to see and respond to unsafe situations and to enforce policies.
• Ability to stand in an upright position for continuous periods of time.
• Excellent speaking and listening skills, requiring the perception of speech.
• Ability to work in extreme temperatures, including in and around an ice rink.
• Walking, bending, carrying of light items.

Equipment:
Must have a basic knowledge of technology, including radios and hand-held devices.
Ability to use other equipment including, but not limited to, ticket scanners, security wands, x-ray machines.

Questions:
• Do you understand that not all positions are in view of the event?
• Are you willing to work in loud environments?
• Are you comfortable being in large crowds or groups of people?
• Are you able to resolve issues in a discreet and professional manner?
• Do you understand that this is a part-time position and that the numbers of hours are not guaranteed?
• Are you available to work all Nashville Predators games?

We are an equal opportunity employer and all qualified applicants will receive consideration for employment without regard to race, color, religion, sex, national origin, disability status, protected veteran status, or any other characteristics protected by law.

Nothing in this job description restricts management's right to assign or reassign duties and responsibilities to this job at any time. Employee will be required to follow any other job-related instructions and to perform any other job-related duties requested by any person authorized to give instruction or assignments.


13576